SEVEN PRACTICES TO PREPARE YOU FOR AN AWESOME NOW
---
Explore And Integrate Seven Practices That Tune You Into Success

You are breathing easier, feeling like the worst of the divorce storm is over.  While there is still some cleanup post divorce, you notice you are thinking about rebuilding and wondering, "how?"
We'll meet in person once a month in Lower Manhattan at an awesome space to understand seven practices that support great relationships, sex and sensuality, satisfaction at work, and thinking, feeling, and performing your best.  You'll design simple and achievable plans to integrate these practices into your life your way.
Athletes serious about top performance prepare before heading into the game.  If you want top performance in the game of life, prepare now.  If a great life happened spontaneously you'd already have one.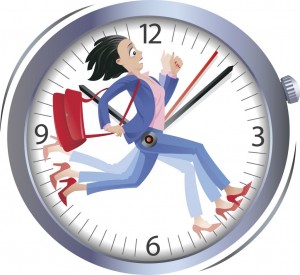 From September through December we'll meet once a month to discuss the first three of the seven practices and how to integrate them in your life (named and explained briefly below). Come 2015 we'll continue with the remaining three:  Playtime, Physical Time, and Connecting Time.
Not aware of the significance of these seven practices?  Sign up and learn how the first four serve your brain cells to support you to empower your mind, body, and spirit to cooperate in creating a life you love. These practices are based on the latest findings on brain chemistry and are so simple they have been left out of the equation for a deeply satisfying existence and success at work and play.  They are anything but 'wasting time'.
September 17 –
An Introduction to the Seven Practices
Prepare yourself for an awesome now.  A look at how we INVEST our TIME…Sleep Time, Downtime, Focus Time, Time-In, Connecting Time, Playtime, Physical Time.
October 29 – Sleep Time
An exploration of how vital sleep is for optimal brain integration (using your logic, emotions, factual database, memories, and creativity together simultaneously), physiological metabolism (insulin production and nutrient utilization), and immune function (your ability to protect yourself from biological invaders).  Not getting enough sleep is a waste of human resources.
November 12 – Downtime
An exploration of how providing yourself minutes a day with no agenda, no goals, and no plans allows your brain to 'reset and refresh' and how that allows your brain to process more effectively at a greater speed.  Yes, 'allowing for 'spacing out' is actually beneficial for your life, contrary to what you were taught.
December 10 -Focus Time
Allowing your thought process to laser in on one topic in a continuous manner free of interruptions shifts your brain chemistry.  Keeping a singular focus activates your brain cells to manufacture chemicals that that increases your brain's processing speed leading to more efficient thinking.  Singular focus optimizes your ability to absorb and retain information and opens vistas on how to utilize it actively and productively  in your life.
---
2015 Sessions:
January 14 -Time In
Living on automatic out of past conditioning interrupts the growth of fibers in the brain that support focus, concentration, emotional integration, and cognitive ability (your ability to think straight).   Time-In is intentionally providing time to observe yourself think, feel, remember, intend, and dream and consciously choose your mind's and life's direction.
February 11 –  Playtime
Playtime is the spontaneous exploration of life by yourself or with others in engaging, pleasurable, and non-judgemental ways.  Laughing and enjoying yourself allows for brain growth.  It is equally vital for living well as the more "serious" pursuits.
March 11 – Physical Time
Physical Time is not only necessary for your heart, lungs, and muscles it is necessary to keep your brain growing and working effectively!  We'll explore opportunities for physical time other than in a gym or 'working out', which is not for everybody.
April 8 – Connecting Time
Connecting Time is allowing time to feel yourself part of a whole rather than an isolated 'I".  This sense of connection is vital for meaning and happiness and can be cultivated. In our last meeting we will deepen our understanding of how to feel yourself an integral part of the whole.
Manhattan NY
Dates:  One Wednesday a month –   Time: From 6:15 − 7:45 pm
Investment:  $160 for all 4 sessions OR $50 per session