DIVORCE SUPPORT GROUPS & COACHING
---
ARE YOU LOOKING FOR A DIVORCE SUPPORT GROUP IN YOUR AREA?
Our Divorce Support Groups point you toward the light at the end of the tunnel. We guide you to Stop Creating Additional Pain by noticing and changing Your perspectives and behaviors that do not honor what you want. Experience the support of your peers as well as hope and enthusiasm as you develop more clarity around surviving your divorce and thriving in your new life.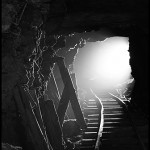 Divorce can feel a lot like traveling down a long, dark tunnel.  No matter where you are in the process, it's easy to feel like you're all alone with no one to turn to. If you are considering or in the midst of the legal process; or even divorced yet still feeling stuck and the sting of its effect on your life  you may want to consider joining a divorce support group. .
A Divorce Support Group Can Be Just the Lifeline You're Looking For
NOTE: These are NOT divorce support groups where you come to complain about your STBX. If that is what you are looking for, read no further, this is NOT the right program for you! We are Certified Life Coaches, coaching men and women KEEP THE FOCUS ON THEMSELVES  and to transform their lives by becoming aware of their responsibility in the dissolution of their marriage.  Assessing the stories they create around their spouse and the circumstances and lead to and continue through the divorce process.  
As our client you will…
Take responsibility for your thoughts and feelings
Become empowered to REFRAME your perspectives opening the possibility for more choices
Embrace a calmer more responsive approach to difficult conversations and conflicts
Adopt a more proactive and engaged working relationship with your divorce support team of divorce professionals
Our Promise to You…
You will meet on a regular basis with others navigating the choppy waters of divorce
You will watch your feelings of isolation and insanity melt away as others share similar fears & concerns, experiences and perspectives
You will begin to create a social circle of new friends who are focused on healing themselves and becoming healthier through the process of divorce
You will enjoy the transformative process of coaching through your divorce
Upcoming Divorce Support Groups:
If you are interested in joining a divorce group, click on one of the groups listed above and learn more.
VIRTUAL GROUPS WILL BE COMING IN 2016!!
ADDITIONAL RESOURCES
Find Out if Divorce Coaching is Right For You… click here