How you can help someone with domestic violence signs?

October is Domestic Abuse Awareness Month. Awareness being the operative word. That said, I wanted to share a personal story about domestic violence, and how you can help yourself or someone else. 
I was starting out as a young acupuncturist in Cambridge, Massachusetts when Eleanor, a lovely young woman in her mid twenties, came in to see me.  She complained of headaches.  Over the six week I treated her headaches I noticed bruises of varying colors on her arms, legs, and torso.  When I asked about them she offhandedly mentioned that she and her fiancé fought.  The bruises were byproducts of those fights. Eleanor explained that they hit each other when arguments got heated, which they often did.  Curious, I asked how she felt about the damage they inflicted on each other.  Her response was "if we did not get mad enough to hit each other it would mean we didn't love each other."  My response, "where did you get that idea from?"  Hers, "this is how my parents relationship was and they've been together for 28 years." The behavior she was both experiencing and engaged in was what she was accustomed to. It was her norm.  

This is just one of the examples of domestic violence. What is your norm and how can you change it? How do you leave if you are told you're told you or your children will be ruined, hurt, or killed if you try? How do you leave if you feel worthless, helpless, and pitiful? Fear, self-loathing, and exhaustion, while powerful barriers to freedom, are the very restraints keeping you captive. As hard as it will be, you do have the power to break them.

Domestic violence is physically, emotionally and spiritually damaging.  Leaving an abusive relationship without support, powerful support, is difficult at best, impossible at worst. The National Domestic Violence Hotline and  Center Against Domestic Violence can help you with temporary housing and financial guidance. Journey Beyond Divorce is here to help you create your plan, process the emotions, and support you in emerging from domestic abuse a renewed, strong, and confident person. There is help. There is support.  Reach out to our certified relationship coaches for free today https://journeybeyonddivorce.leadpages.co/emergency-lifeline-session-website/  

If you or your childrens' lives are in immediate physical danger, please call 911 or contact your local emergency services.
---
Lisa Brick, Journey Beyond Divorce Partner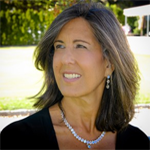 Our team of coaches at Journey Beyond Divorce are passionate about helping men and women navigate the emotional difficulties of relationships, breakups and divorce. We work together with you to open the possibility that your current relationship challenges can lead to a rewarding voyage of self-discovery and an immensely more pleasing life experience. Together we create a path to clarity. Find out if Coaching is right for you, and accept my gift of one FREE session.