Handling the Holidays During Divorce
Our society begins celebrating the 'joyful' holiday season immediately after Halloween and straight through New Year's Eve.  The message is clear, no matter your cultural or religious beliefs, 'tis the season to be jolly'.  For those of us attempting to handle the holidays during divorce, it can feel like a season of anything but joy.
If you are in the pre or early stages of divorce, there is fear and trepidation around all that is about to change while you simultaneously are neck deep in the conflict and struggle or the upset around your spouse's' decision to leave.
If you are in the midst of divorce, you are wrangling with the loss of family and friendships, perhaps not being invited to the annual shindig or, missing your in-laws who now see you as an outlaw.  Your holidays during divorce may include splitting the time you enjoy with your kids.
Either of these two scenarios may also include pasting a smile on your face to make the best of a tough time…often for the kids and sometimes just to minimize the conflict during divorce.
Handling the holidays post divorce brings a new set of challenges. Spending Thanksgiving without your children or the extended family you loved for so many years. Finding yourself alone, lonely and depressed during Hanukkah, Christmas, Kwanzaa or the Winter Solstice.
Handling the holidays during divorce equally holds opportunity
In order to see the opportunity we must stop staring at the closed door that divorce represents and turn our attention to the rest of the 'room'…the many open doors that await us.
"When God gives you a new beginning, it starts with an ending.  Be thankful for closed doors. They often guide us to the right one!"  ~ Author Unknown
Suggestions for handling the holidays during divorce
Still living together?

The holidays can feel like an emotional tightrope walk when living under the same roof with an impending divorce.

Keep the focus on the kids and on that which you love (decorating the house, making a feast, watching your children enjoy gifts and company).  If there are no children, consider getting away; spending time with friends and family or getting out of town for a few days.

Volunteer:

 You will not only be giving, you will receive both gratitude for your time and attention as well as feel an inner gratitude for all that you DO have.

If alone and lonely is your struggle, there is no better way to get out of our own head and feeling sorry for ourselves than to serve others.  If you don't want to be around people, choose pets and volunteer at a local ASPCA, Pound or other facility to walk, play with and care for a lonely pet.

Find a soup kitchen or food pantry or senior center or children's hospital and care for those who are needy and unable to care for themselves or see their families

Make plans and Plan Ahead

:  Even if you use one activity a day to 'anchor' your day, it will get you out of bed and engaged in the world.  Make it something that puts you around other people where you can have a conversation and shift out of your own head.  Do NOT wait for the day to come, planning ahead will give you something to look forward to and ground you in the day.

Get moving

:  Walk, hike, swim, yoga, take a dance class…anything to

get your body moving

. The physical, mental and emotional benefits will be immediately felt.

Pamper Yourself:

Give yourself the gift of self love in whatever language speaks to you.  A leisurely morning, a special breakfast, an afternoon bath and nap, a foot, face or back massage.     

Ask for what you need:

Don't be afraid to tell a friend that you have no plans and are lonely.  There is an invitation awaiting you and if you don't want to be around another's family, you can still connect via a phone call or drop in for dessert.

Create new traditions:

 There may be things you loved about your old traditions that you choose to keep (or adjust as a single person / parent).  Also consider new traditions.  Here are some of my new traditions over the last 10 years…

One year me and the kids made it a pajama day. They played with their gifts and we watched movies  and ordered  Chinese and…it was a perfect!

There is no other family near by and kids are young adults.  They may see their dad, leaving me alone. I cook all day and have all their friends for a late night holiday feast – with many religions represented, they look forward to it and are deeply appreciative. It has become my favorite way to celebrate Christmas!

I love nature and hike on Thanksgiving or Easter while by myself, enjoying the changing of the seasons and sending pics to my kids during the day.
Keep your head above water this holiday season by listening to our 12 Step Divorce Recovery Series so you can respond rather than react, be solution oriented rather than problem focused and stay rooted in the present rather than lost in past regrets and future fears!
---
Karen McMahon, Journey Beyond Divorce Founder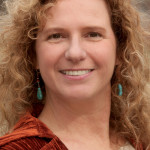 Our team of coaches at JBD is passionate about helping men and women navigate the emotional difficulties of relationships, breakups and divorce. We work together with you to open the possibility that your current relationship challenges can lead to a rewarding voyage of self-discovery and an immensely more pleasing life experience. Together we create a path to clarity. Find out if Coaching is right for you, and accept my gift of one FREE session.